WHY IS MY HAIR SO FRIZZY?
Why is your hair so frizzy? Frizzy hair is often caused by dryness, excess friction, heat damage, and dryness. Use our tips to find out what's causing your frizz and how to fix it.
Frizzy hair often comes down to a key cause: dry hair. Learning why your hair is so frizzy is important for figuring out how to tame the frizz.
What Causes Frizzy Hair?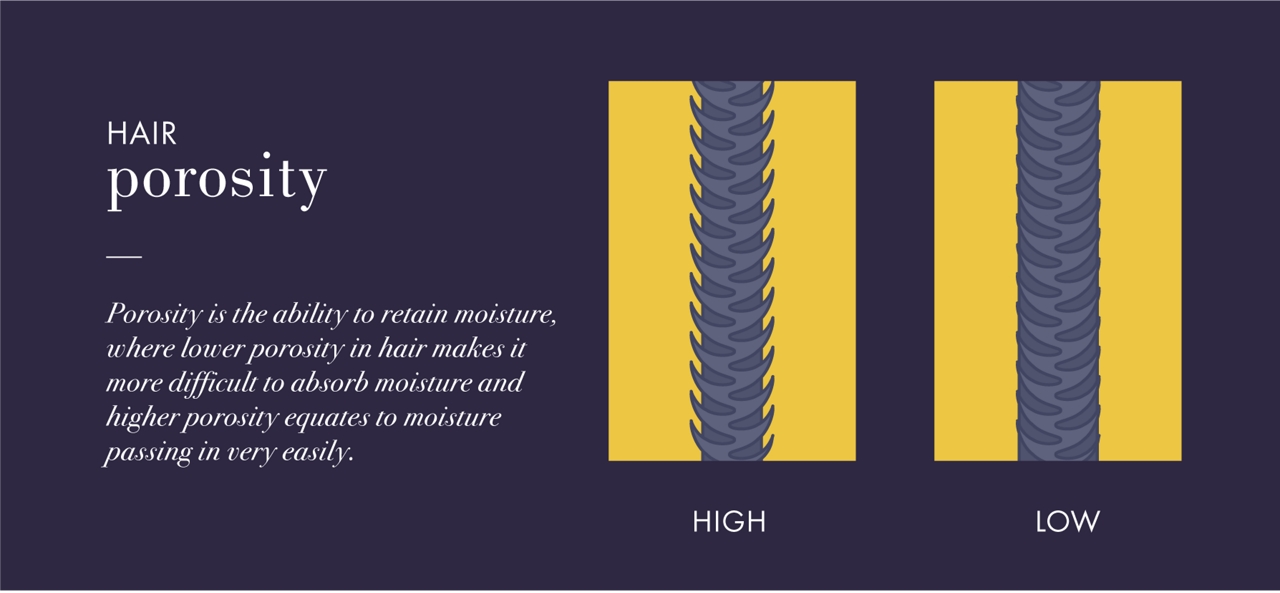 Frizzy hair is caused when hair is dry or damaged. This dryness allows moisture from the air to enter the open hair shaft and causes it to swell, which leads to frizz. Here are some common reasons why your hair is so frizzy:
Shop Frizz Immunity Shampoo
Regular price
Sale price
$11.99
Unit price
per
Dryness and dehydration cause your hair to absorb excess moisture.
Curly and wavy hair is more prone to dryness, which means it's more prone to frizz. When your hair is dry, frizz can happen when it absorbs moisture from the environment. Even for healthy hair, high-humidity environments can lead to frizz when your hair absorbs excess moisture.
When your hair is dry, frizz can happen when it absorbs moisture from the environment.
Over-styling damaging the hair cuticle and causing frizz.
Heat damage and styling is another common culprit of frizzy hair. The high heat from blow-drying or flat-ironing can damage the hair's cuticle, causing frizz. Dying, bleaching, and other chemical treatments also damage the cuticle, causing brittleness and breakage, a recipe for frizz.
Friction lifting the hair cuticle and creating frizz.
If your hair is curly, wavy, or prone to frizz, brushing when it's dry is a big no-no. Brushing lifts the cuticle, creating frizz. Sleeping on a rough cotton pillowcase or vigorously towel-drying can also ruffle the cuticle layer.
How Do I Tame Frizzy Hair?
If you're suffering from a wild, frizzy mane, here are some things you can do to help your hair look and feel repaired:
If you have dry, dehydrated hair:
Don't Overwash Your Hair
Every couple of days is often enough. If your hair is very dry, skip the shampoo and use only conditioner twice weekly.
Choose Your Shampoo Wisely
Look for shampoos designed to hydrate hair and reduce frizz. Select an anti-frizz shampoo packed with moisturizing ingredients and specially formulated to help eliminate frizzy hair.
Hydrate From the Inside Out
Don't forget to drink plenty of water. If your body's dehydrated, your locks can also look frizzy and dehydrated.
Deep Condition With a Hydrating Conditioner
A smoothing conditioner formulated with oils like coconut and argan oil can penetrate deep into the hair cuticle and help smooth and strengthen your strands.
If your hair is damaged by heat or over-processing:
Take a Break From Coloring
Bleaching, dyeing, and over-processing hair lead to inevitable damage. If your hair's looking a little fried, lay off on the color sessions for a while and try a deep conditioning mask instead.

Go Easy on the Heat
Flat irons, hairdryers, curling wands—they all burn your hair's cuticle. If you must use heat tools, use them on the lowest setting. If you blow-dry your hair, use a diffuser to limit direct heat. A good heat-protecting spray can create a barrier against heat damage, locking in moisture for softer, more lustrous locks.

Get Regular Trims
Sometimes a slight trim is all your hair needs to eliminate breakage and split ends. Are you looking for some haircut inspiration? Take our haircuts for frizzy hair guide with you on your next visit to the salon.
Sometimes a slight trim is all your hair needs to eliminate breakage and split ends.
If you're creating frizz by causing too much friction:
Avoid Brushing Dry Hair
Instead, use a wide-toothed comb on damp hair and work your way up from the ends to minimize breakage. If you absolutely must detangle dry hair, apply a detangling leave-in conditioner and use a natural boar bristle brush to help minimize frizz.

Towel Dry Gently
Vigorous rubbing with a rough cotton towel can ruffle the hair's cuticle. Instead, use a soft cotton t-shirt or a microfiber towel for a gentle way to remove excess moisture from your mane.

Pick Up Some Silk or Satin Sheets
Standard cotton sheets can be too rough on your delicate strands. The coarse cotton fibers pull at the hair strands, resulting in a frizzy, tangled mess in the morning. Switch to silk or satin pillowcases to reduce friction and tame frizz.
Other Frizzy Hair Styling Tips
Looking for more tips to eliminate frizz for good? Here are a few of our favorites:
Combat humidity and bring flyaways to heel with a clean mascara wand coated in an anti-humidity hairspray.
Apply a nourishing serum to soaking wet hair to help seal your hair's cuticle, repel humidity, and instantly tame frizz. And nurture potential split ends and protect your hair with a protecting oil.
Minimize heat damage by air-drying your hair 90% of the way before using a blow dryer on the lowest heat setting.
Use a round, natural boar bristle brush when blow-drying to help smooth the hair cuticle and carry oils from your scalp down the hair shaft to the ends.
Tame unruly curls and frizz by finger-combing your strands with a curl-defining foam.
Deep-condition your hair weekly with pure coconut oil or a repairing hair mask.
Now go rock that frizz-free mane! Loving your smooth, shiny locks? Check out more John Frieda hair care tips.