TEMPORARY HAIR DYE: GUIDE TO TEMPORARY AND SEMI-PERMANENT HAIR COLOR
Looking to dye your hair at home? Use our tips to learn how to dye your hair to enhance your color or try a bold new look at home!
Hair is one of the easiest aspects of our appearance to change. Now and then, we all crave something different. We become bored with the same routines and the same looks. At John Frieda, we understand boredom. If you're unhappy with your hair, then it's time to change it. If commitment to a new color has you biting your nails, temporary hair dye may ease your apprehension.
Shop Clear Shine Gloss
Regular price
Sale price
$11.99
Unit price
per
What Is Temporary Hair Dye?
Temporary hair dyes are low-commitment color options. Your hair can be your canvas. Unfortunately, if you use a permanent hair dye, you can't have as much fun with experimentation. It's harder to strip the permanent color out of your hair if you make a mistake and much less likely that you'll be able to change up your look in a few weeks.
Semi-permanent hair dye lets you have fun. If you're envious of bold shades and bright colors, you can try it out without worrying about being stuck with a color you don't like. If it works out, all you have to do is learn to maintain it.
Non-permanent dyes come in two categories, including temporary and semi-permanent. Notable differences include:
Temporary hair dye fades after a couple of washes.
Semi-permanent lasts about six to eight weeks.
Temporary causes no damage.
Semi-permanent causes minimal damage over time.
Semi-permanent color does not include ammonia and generally does not require any developer. Instead of altering the hair structure, semi-permanent hair dye deposits pigment without opening the cuticle. Temporary hair color, on the other hand, is only applied to the top of your hair. It coats the shaft and does not last long. You may choose temporary hair color for photoshoots, costume parties, a night out, or other events where you want to shake things up for a short time. If you're new to home-dying, we have a how-to-guide just for you.
Is Temporary Hair Color Bad for You?
In short, absolutely not! When you use permanent hair color, you can dry out your hair or damage it through various chemical processes. Those who dye their hair with permanent color have to be more proactive with their hair's overall health. With temporary hair color, this isn't a problem. The color doesn't penetrate the roots and so there is less damage overall.
However, for those with lighter hair, you do need to be more careful with highly pigmented dyes. While you won't damage your hair, the hair color may last longer or be more difficult to remove than for those with dark hair. If you use semi-permanent hair color, go easy on the shampoo but remember to condition and protect your hair against heat and other abrasive styling methods.
What Temporary Hair Dye Works Best?
Your hair type determines which types of temporary hair color will work best for you. For example, temporary hair dye may appear more subtle on dark hair, whereas color is more likely to stain lighter hair. If you use a red or pink temporary color on light blonde hair, it may not fade as quickly as you want it to.
When choosing semi-permanent or temporary dyes, you have to decide what you want out of your color. Do you want a touch-up to your color or do you want something completely new? Your hair type and preferences will determine the best dyes.
At John Frieda, we have products for light and dark hair. But, before you make a choice, learn the differences between different types of temporary dyes. Three of the most common dyes include:
Here are seven of our top semi-permanent hair dye recommendations.
1. Dark Foam Color

Precision Foam Color - Precision Foam Colour 2A Luminous Blue Black
Rich, luxurious black hair can be difficult to achieve. Our foam saturates the hair and spreads through the roots and to hard-to-reach areas for complete coverage. The fade-resistant formula covers your stubborn grays 100%! The non-drip formula makes it easy to use and effective at flawless coverage.

2. Light Foam Color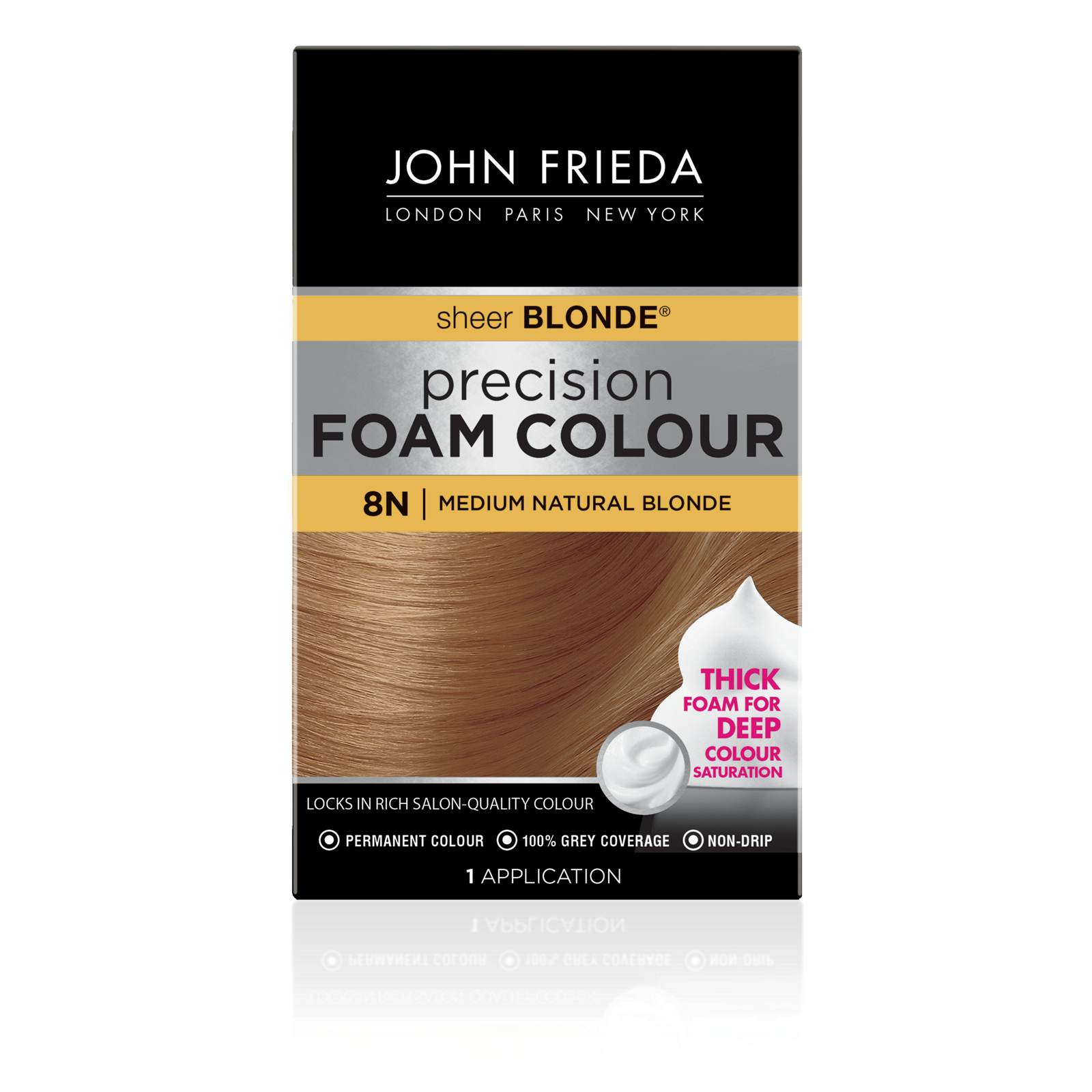 Precision Foam Color - Sheer Blonde Medium Natural Blonde

Our precision foam color helps you achieve that beautiful, medium natural blonde coverage. For those who struggle with gray hair, foam color always offers 100% coverage. The formula is non-drip, vegan-friendly, and never tested on animals. Foam dye is salon-quality and resistant to fading. All foam dyes come with an after-care conditioner that helps to seal the color.

3. Clear Hair Glaze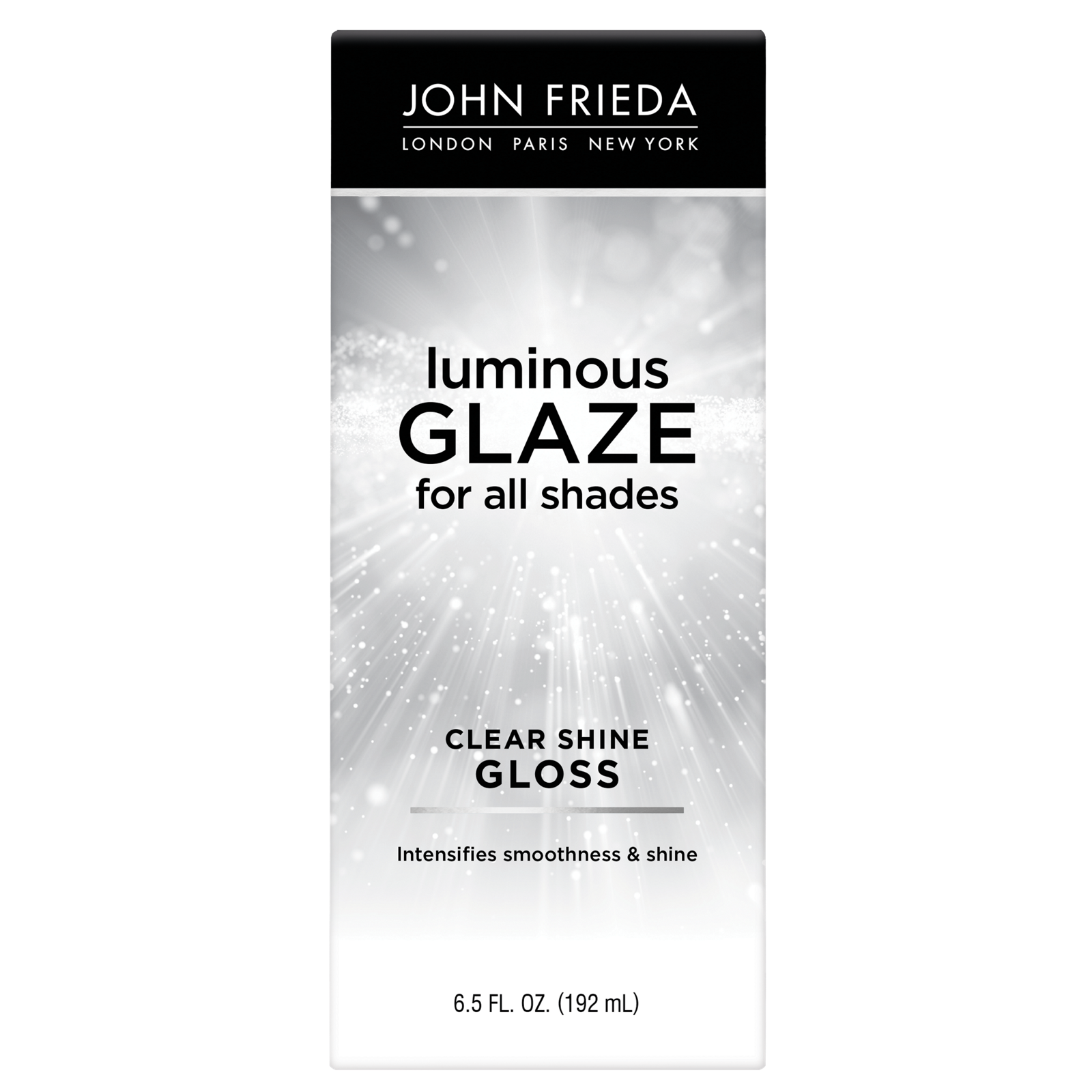 Luminous Glaze - Liquid Shine Clear Hair Glaze

This clear glaze is perfect for all shades of hair. It combines mild dyes and shine boosters to increase shine and texture. Our clear glaze will leave your hair full of shine and look salon-fresh.

4. Brunette Hair Glaze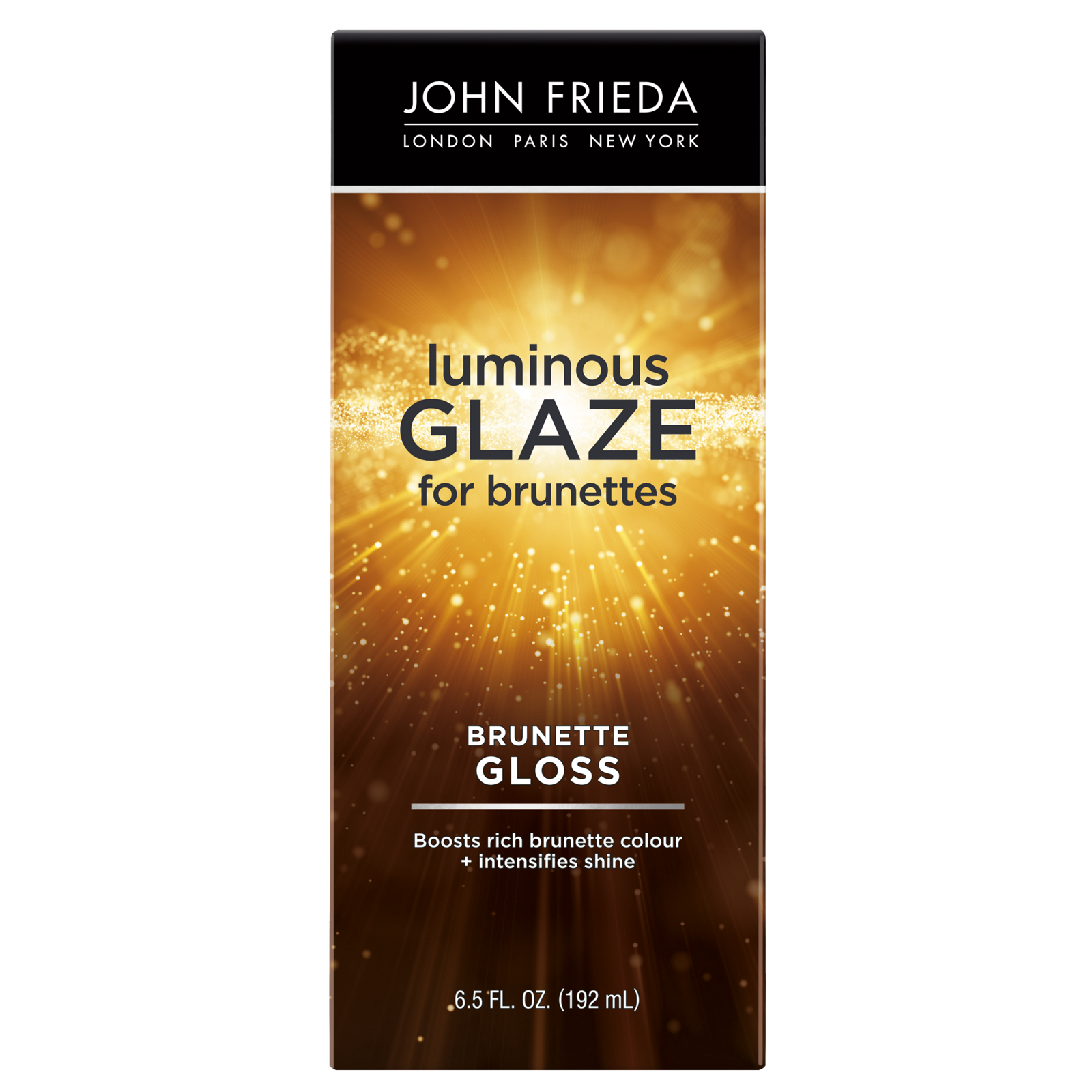 Luminous Glaze - Brilliant Brunette Hair Glaze

Our brunette hair glaze is an easy-to-use gel creme formula that delivers high-impact shine for all brunettes. Previously salon-exclusive, you can now give your hair new life with a brilliant shine and increase the richness of your brunette color, all from the comfort of your own shower. With Color Illuminating technology and shine boosters, our formula is perfect for all shades of natural, color-treated, or highlighted brunette hair.

5. Color Boosting Conditioner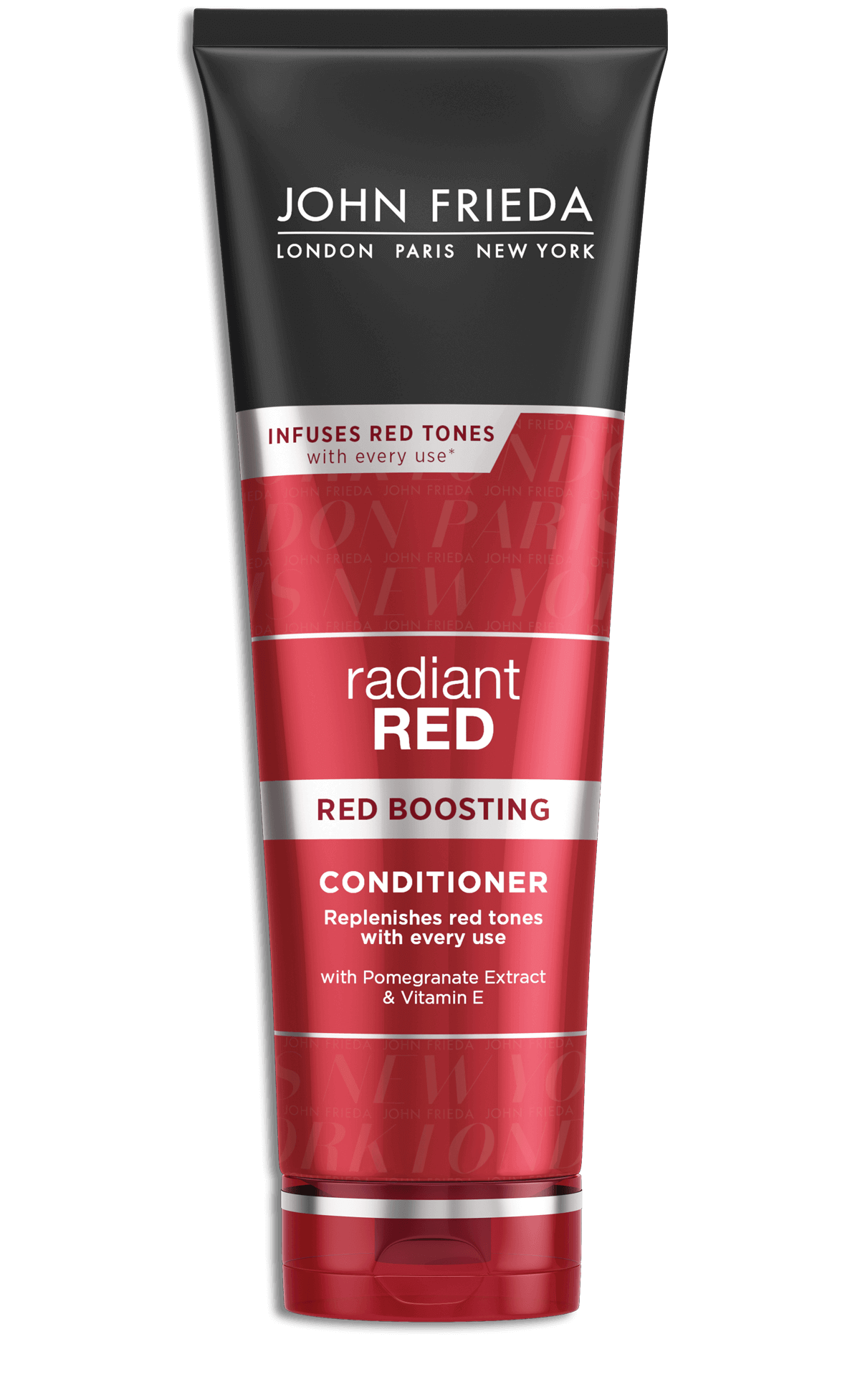 Radiant Red - Red Boosting Conditioner

We make maintaining your red hair easier than ever before. Our Radiant Red conditioner charges your vibrant color every time you use it and deposits red tones so that your hair remains brighter for longer. Not only can the conditioner enhance color-treated hair but it can increase the vibrancy of natural red shades.
How Do You Make Temporary Hair Dye Last Longer?
If you fall in love with your temporary hair color, how can you maintain it for longer? These are a couple of tips and tricks to keep your hair looking vibrant for longer:


After coloring your hair, avoid washing it for at least 72 hours.
Use sulfate-free shampoo, as sulfates can cause your color to fade.
Avoid excessive sun exposure, which can damage your hair's proteins.
Color-safe hair products are your safest bet to ensure that your color doesn't fade right away. Color-safe products can be used on a variety of hair types and colors. For blondes, consider toning your hair. In addition, some shampoos will reduce the brassiness and warm your hair.
Temporary hair dye fades quickly when you use hot water. When you wash in scalding hot water, you damage the outer cuticle and create more porous hair. Any fresh color you deposited can escape through the opened pores. Try to wash and rinse your hair with cool water.
Don't see a semi-permanent hair dye we haven't listed in your color yet? Our other selections of brown shades range from red, medium, natural, chocolate, dark, cherry, and brown black, to blue black, and beige blonde.
Is It Time for a Change?
Now that you have all of the facts about temporary hair dye, it's time to make your decision. When you choose temporary hair dye, you have the opportunity to experiment with your hair without the commitment of permanent dyes. You can go wild with different colors, all with little fear about damaging your hair. While some temporary dyes only last a couple of days, semi-permanent hair color can last for several weeks. If you take care of your hair, you're likely to see longer-lasting results. Test out John Frieda hair color care products today to start your journey.